Are You Looking for Improved Emotional, Mental, and Physical Wellness?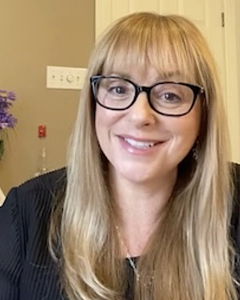 Laurie holds a Science Degree in Psychology and Biology from Acadia University in NS, a Social Work Degree from Memorial University in NL, a Masters in Holisic Nutrition from the Edison Institute of Nutrition in Ontario. She is one of only two Shanker Certified Self-Reg™ practitioners in Newfoundland and Labrador.

She is a passionate speaker and teacher about mind-body healing and how we can not separate our mental and physical well-being. My counseling and support services are rooted in holistic mind-body practices that do not separate physical and mental health systems. When mental health improves, so does physical wellness. When physical health improves, mental health benefits come along for the ride. When we better understand this fundamental wellness concept, we can activate our healing systems by focusing on the improved wellness of the mind and body at the same time.

She works with individuals, families, groups and corporations to design and deliver nutrition and wellness programs to optimize health and performance. With a diverse background in clinical social work, advanced holistic nutrition, Self-Reg™ and physical fitness; Laurie's hybrid of expertise is very unique. With a background that includes 20 years in social work and a Masters Degree in Holistic Nutrition, she is well equipped to educate and shift perspectives.

Laurie is the creator of www.lauriepinhorn.com and co-creator of www.empoweredparentservices.com

Laurie is a firm believer in using holistic approaches to help people live better with both physical and mental health concerns — that our mental health management should go way beyond just taking a pill.