CALMer KIDS is a 12-Week, structured, Self-Reg™, Cognitive Behavioural Therapy (CBT), and holistic health support program. This program will teach you how to become an anxiety and stress detective for your child. The CALMer Kids program will help your family learn to regulate emotions and help your child learn healthy coping behaviours. Our CALMer KIDS program will set you on the path for improved mental health management for you and your whole family.
After years of doing this work, we have seen first hand the positive progress for families when we work on emotional regulation along with nutrition, sleep, physical activity, social connections and positive family relationships. These all play a role in mood and anxiety management.
This program is for your family if you are:
Worried about how your child is coping with school, friends and family stress
Stressed about how your child's anxiety and challenging behaviours impacting your whole family
Going back and forth to counselling meetings, and Dr. appointments, but your child is still not feeling better
Concerned about your child's emotional outbursts either at home and at school
Seeing how your child's rituals are ruling the lives of your family members
Feeling the impact of people in your house not sleeping
Hearing your child complaining about aches and pains in their bellies, but the Doctors say that there is nothing wrong.
Concerned about your child being violent towards themselves and other family members
Feeling worried and concern about your child's future mental health
Want to make a long-term mental health change for your family
Does this sound like your family? At Feeding Futures we keep telling clients: "Your family does not have to live like this."
CALMer Kids is a very-detailed family focused resourced packed program. Here are all the items families receive while being part of this program:
An Emotional Regulation Assessment – This assessment will help us create the foundation for your CALMer KIDS program and help you set goals for the next 12 weeks.
Over 12 hours of face to face counselling support sessions. 1 Assessment session, 5 sessions with Lisa, 5 sessions with Laurie & 1 wrap up – Where to go from here session.
Email support throughout the program.
12 mental health supporting recipes that are easy to make and will excite your taste buds.
Weekly health and mood regulation handouts to help guide you.
Video-based family practice activities to help you connect and model emotional regulation skills for your child.
Referrals to other healing professionals.
Priority for registering in of our health and wellness workshops, learning events and retreats.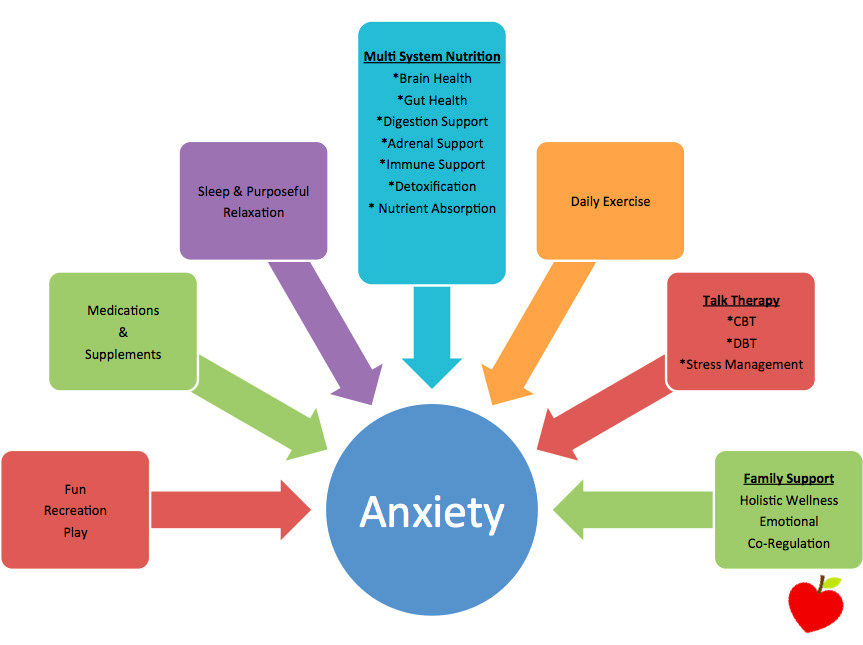 As being part of this program, you will:
Learn where anxiety lives in the brain & body
Learn how to work with your child's physical and mental need as opposed to against it
Learn how small nutrition adjustments can make big behavioral improvements.
Learn why living well with a mental health concern requires better nutrition, sleep, and exercise.
Acquire the knowledge of why moderate exercise is an essential component of your family's mental health management.
Learn how our adult moods directly impact the moods of your child
Receive up to date knowledge about vitamin and mineral deficiencies and their role in mental health management.
Understand that you are the best model for mental health that your children can have
Acquire counseling tools to help you better regulate moods and life
Receive feedback and accountability to help you reach your goals
The anxiety and mood management results that families feel during our CALMer KIDS – Calm Anxiety Life Management (Emotional Regulation) Program can be life-changing.
Where would your family be in 12 weeks time if you finally got the mental health management information, support, and counseling you have been looking for? Are you ready for real change in your life? Are you ready to discover the possibilities?
Contact me today! Then, together we will discuss if the CALMer KIDS – Calm Anxiety Life Management Program (Emotional Regulation) is for you.